Features & Benefits
Multifunctional Monitoring CapabilityMeasures systolic, diastolic, mean BP, heart rate, tail blood volume and blood flow
Extremely AccurateDiastolic blood pressure is measured, not just calculated
For Mice and RatsMeasures mice and rats as small as 8 grams and as large as 950 grams
High SensitivityMeasures dark-skinned mice (C57BL/6) without difficulty
Versatile ApplicationMeasures awake or anesthetized animals with equal accuracy, consistency, and reliability
MRI CompatibleAble to measure anesthetized animals in a radiological environment
High Throughput CapabilityConnect up to 6 high throughput controllers to measure up to 48 animals
System Includes
NIBP controller
Database software
Far infrared warming platform(s)
Animal holder, one for each channel (*size to be defined at time of order)
VPR sensor and occlusion cuff kit, one for each channel (*size to be defined at time of order)
Infrared thermometer
Product manual
1-Year 100% Parts & Labor Standard Warranty
With the CODA
®

, You Can Measure
4 blood pressure parameters: systolic, diastolic, mean BP and heart rate
Mice as small as 8 grams to rats as large as 950 grams
Diastolic blood pressure measured, not just a calculated value
Dark-skinned mice (C57BL/6) without difficulty
Awake or anesthetized animals with equal accuracy, consistency, and reliability
Anesthetized animals in a radiological environment (MRI compatibility)
See How the Noninvasive Tail-Cuff System Works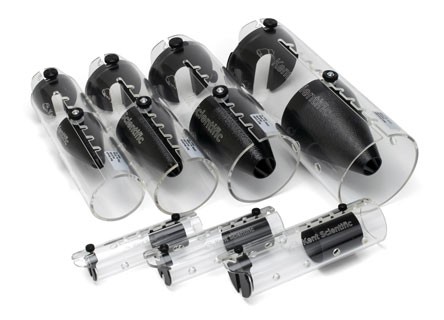 The animal nose cone holders that accompany the CODA system were specifically designed for noninvasive tail blood pressure measurements. The clear acrylic holders provide unrestricted breathing and allow complete visibility to the researcher.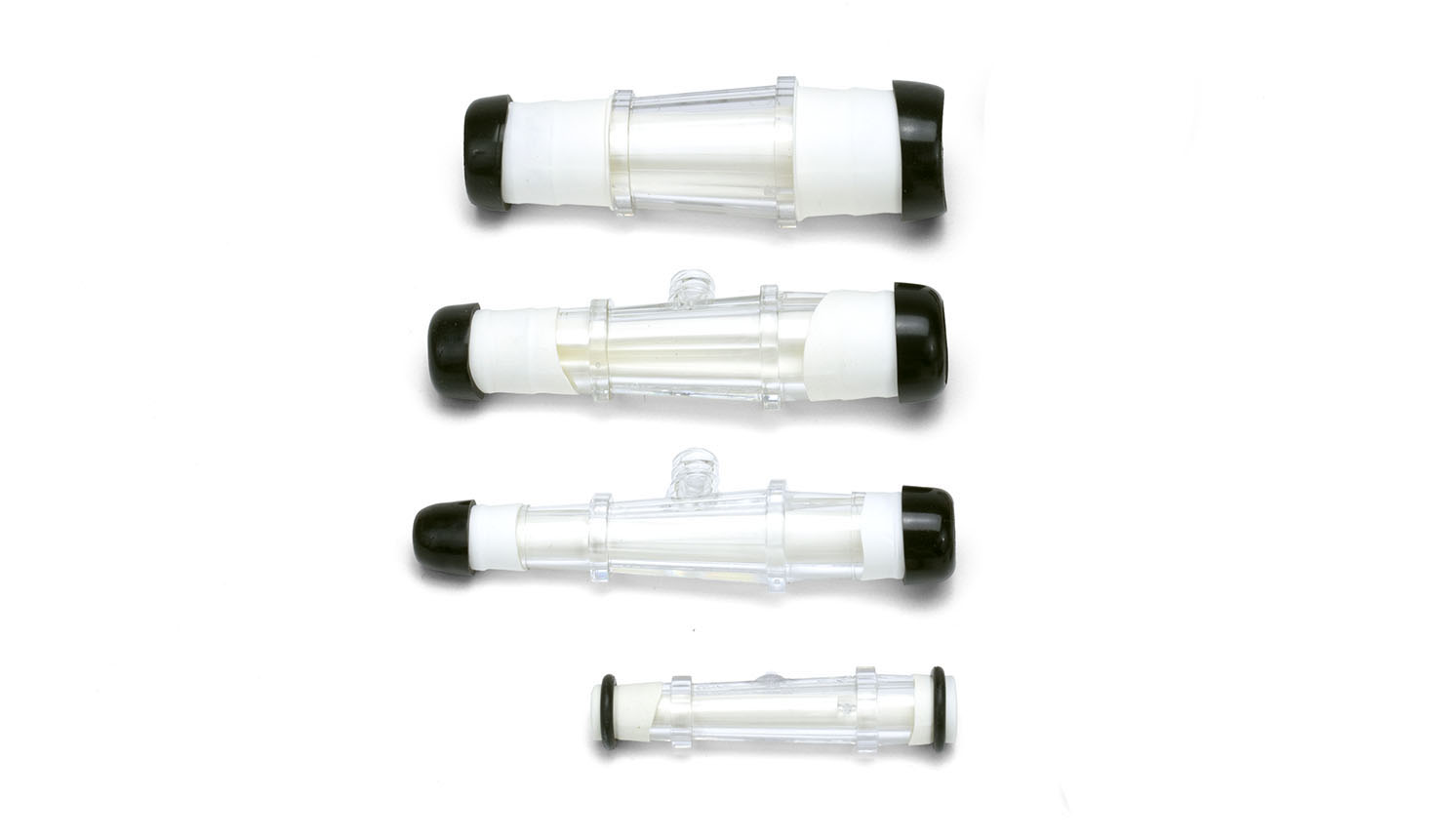 The VPR sensor incorporates a specially designed differential pressure transducer that measures the systolic and diastolic blood pressure by determining the blood volume in the tail. We have cuff sizes for mice as small as 8 grams to rats as large as 950 grams.
About Volume Pressure Recording (VPR)
VPR is a clinically validated method to measure blood pressure in mice and rats by determining the tail blood volume using a volume pressure recording sensor and an occlusion tail-cuff. VPR provides 99% correlation with telemetry and direct blood pressure measurements. Only our VPR technology can actually measure the diastolic blood pressure; all other tail-cuff technologies estimate (calculate) the diastolic blood pressure in mice and rats.
Warranty Information
Standard

No Charge

Basic

$995

Premium

$1,995

Coverage Period
1 Year
3 Years
3 Years
Controller & Warming Pad

(manufacturer defects)

Controller & Warming Pad

(fire, flood, lightning)

x 1
Loaner Equipment

(for use under warranty repairs)

$450/Week
$300/Week
Unlimited
Loaner Equipment — Shipping

(for use under warranty repairs)

Next Day
Onsite Installation & Training

(North America only)

Training
Expedited Repairs
24 Hours
Note:
Expedited repair time starts the business day after product is received and ends when shipped to customer.
Basic and Premium Warranties are available in North America only.
Customer is responsible to inform Kent Scientific when making a warranty claim.
Extended warranties purchased after the original system sale are subject to approval. It may be necessary to have the controller returned for inspection before the purchase of the extended warranty.
Reviews
We have used the CODA system for measurement of blood pressure in obese Zucker rats, and are satisfied with the results.

I have found our new CODA system to be very easy to use. The ability to do two mice at once has increased our efficiency. The software interface is very user friendly. It is a good product.

Although I have changed companies recently, we loved the CODA. Even better though was the service Kent Scientific provided. You guys went above and beyond at every turn. The service tech who helped us was also great.

The system is performing well; we have used it with rats twice this week with no issues after ramping research back up. I especially appreciate the thick, sturdy materials and smooth edges of the animal holders.

The CODA system is working well for blood pressure testing in mice and rats.
View All Product Reviews