Learning Centers
Rene Remie Surgical Skills Centre (RRSSC)

Kent Scientific provides state-of-the-art equipment and technical support for the surgical workshops offered by the Rene Remie Surgical Skills Centre, which provides teaching, training, and hands-on practical experience to scientists and technicians in the animal research field. Learn more about our collaboration here.
The Jackson Laboratory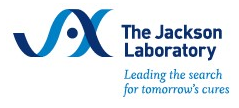 Kent Scientific Corporation is proud to team with The Jackson Laboratory in their educational mission to empower the global research community by providing specialized hands-on educational courses and workshops.
We provide both equipment and financial sponsorship for a variety of The Jackson Laboratory's esteemed workshops. We understand the importance of helping new and experienced researchers learn about the most innovative tools and techniques available to them in their work. See the complete list of Jackson Laboratory Workshops worldwide here.
Kent Scientific continues to support The Jackson Laboratory Workshops program and the researchers who attend them. We are pleased to provide one full tuition scholarship for two of their workshops in 2021:
---
We are also pleased to offer four travel sponsorships of $500 each for:
Full details on all of these workshops are available on The Jackson Laboratory website where applications are being accepted.
Bookmark this page to check upcoming scholarship opportunities, which will be posted as they become available.