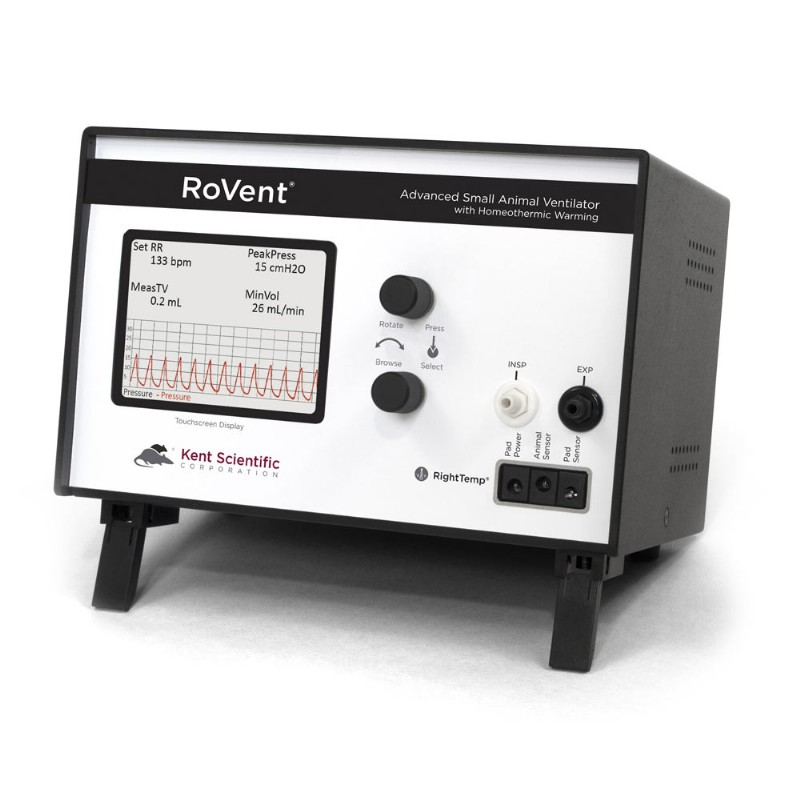 RoVent®
Advanced Small Animal Ventilator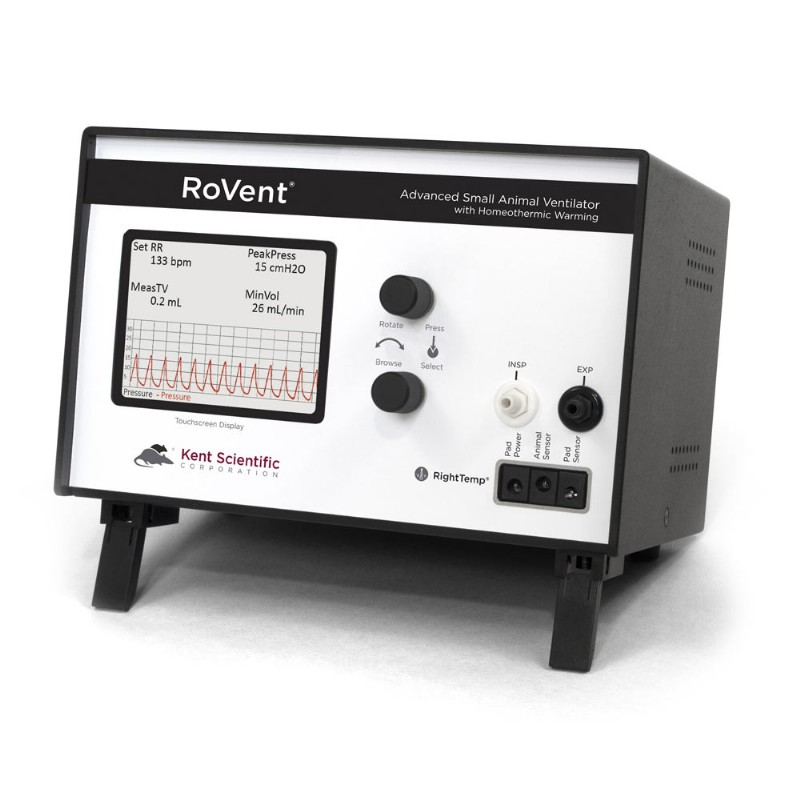 The RoVent Small Animal Ventilator is ideal for mice, rats and guinea pigs up to 1,250 grams. The ventilator is fully automatic, simply enter the animals weight and press run. You have the ability to control ventilation by either volume or pressure. Integrated PEEP, automated sigh breaths, and other advanced features make the RoVent suitable for a wide range of procedures.
The RoVent provides a number of features that make it an ideal system for in-vivo COVID-19 research. The built-in touchscreen display provides information about your current ventilator settings. You have the ability to customize the display; many of the parameters can easily be displayed as numeric numbers or on a real-time graph. The real-time display screen has the capability to show numeric readings, waveforms, or both simultaneously. View historical data with a touch of the screen.
Special Promotion!
Now through April 14th get 20% off Intubation Kits with the purchase of a RoVent or RoVent Jr.