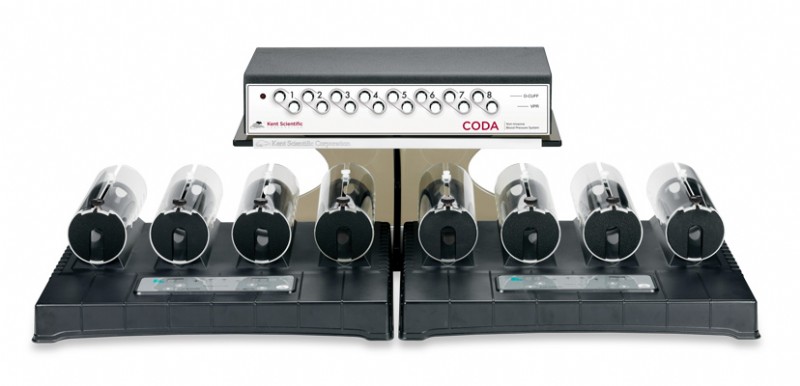 CODA® High Throughput System
Noninvasive Blood Pressure System
Reviews
We have used the CODA system for measurement of blood pressure in obese Zucker rats, and are satisfied with the results.

I have found our new CODA system to be very easy to use. The ability to do two mice at once has increased our efficiency. The software interface is very user friendly. It is a good product.

Although I have changed companies recently, we loved the CODA. Even better though was the service Kent Scientific provided. You guys went above and beyond at every turn. The service tech who helped us was also great.

The system is performing well; we have used it with rats twice this week with no issues after ramping research back up. I especially appreciate the thick, sturdy materials and smooth edges of the animal holders.

The CODA system is working well for blood pressure testing in mice and rats.

The CODA system was great and moved our research forward to multiple publications.