KentGivesBack
Conscious that our responsibility to the scientific community extends beyond providing world-class research equipment, Kent Scientific Corporation is proud to provide support and resources to a number of partners and causes with the goals of promoting research, encouraging innovation, and providing educational opportunities.
The Jackson Laboratory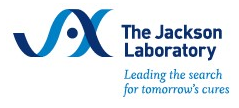 Kent Scientific Corporation is proud to team with The Jackson Laboratory in their educational mission to empower the global research community by providing specialized hands-on educational courses and workshops.
We provide both equipment and financial sponsorship for a variety of The Jackson Laboratory's esteemed workshops. We understand the importance of helping new and experienced researchers learn about the most innovative tools and techniques available to them in their work. See the complete list of Jackson Laboratory Workshops worldwide here.
Kent Scientific continues to support The Jackson Laboratory Workshops program and the researchers who attend them. We are pleased to provide tuition scholarships for a handful of their workshops in 2022:
Making and Genetically Manipulating Mouse Embryo
May 16-19

Workshop on Stereotaxic Surgery in the Laboratory
August 16-18

Techniques in Modeling Human Cancer in Mice
September 5-10

Workshop on Colony Management and Biomethods
October 3-6

Workshop on Vascular Catheterization in the Laboratory Mouse
November 8-12
• Surgical Techniques in the Laboratory Mouse Sept 20th-23rd, 2021, Bar Harbor, ME
Full details on all of these workshops are available on The Jackson Laboratory website where applications are being accepted.
Bookmark this page to check upcoming scholarship opportunities, which will be posted as they become available.
North American 3Rs Collaborative

Kent Scientific is proud to support the North American 3Rs Collaborative (NA3RsC), a nonprofit organization that advocates for the "3 Rs" in animal research and whose mission is to advance science, innovation, and the welfare of research animals.
NA3RsC facilitates partnerships between academics, pharmaceutical companies, vendors, technology providers, contract research organizations, government organizations, regulatory agents, and other non-profits to refine, reduce, and replace animals in research.
As members of the research community, Kent Scientific Corp. financially supports NA3RsC's mission to educate people regarding issues of animal research.
Rene Remie Surgical Skills Centre (RRSSC)

Kent Scientific provides state-of-the-art equipment and technical support for the surgical workshops offered by the Rene Remie Surgical Skills Centre, which provides teaching, training, and hands-on practical experience to scientists and technicians in the animal research field. Learn more about our collaboration here.