Welcome to the SomnoSuite® Trial Offer!
Thanks for your interest in trying the SomnoSuite Low-Flow Anesthesia System in your research.
---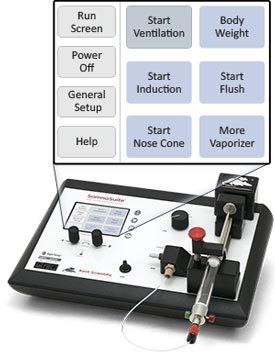 To get started with your free trial, fill out the form and a member of our team will get back to you within 5 days.
Once your request has been processed, we'll send a SomnoSuite directly to your lab. We cover all shipping costs.
All you need to do is use the SomnoSuite in your research. If you need help setting up, using, or optimizing the SomnoSuite, our clinical team is happy to help at no charge to you.
If you decide to purchase the unit after 30 days, you'll receive special incentives as our thanks for taking advantage of this free trial. If you do not wish to purchase it, simply send it back to us.