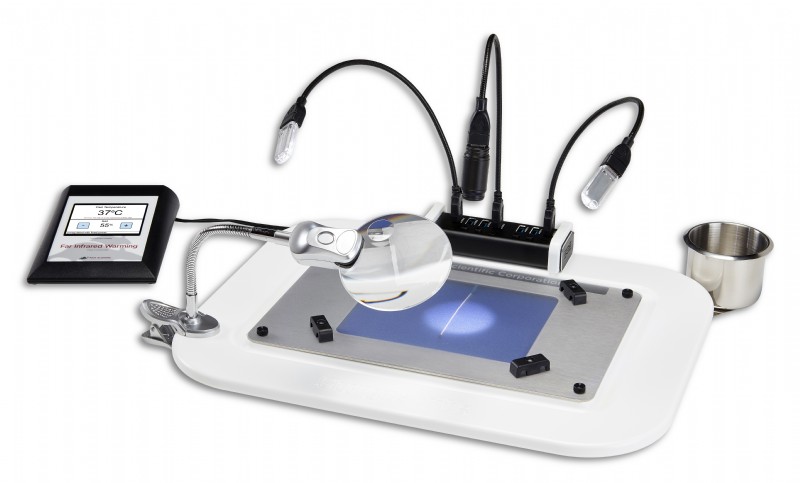 SurgiSuite
Multi-Function Surgical Platform
Reviews
We were very satisfied with the functionality that the SurgiSuite provided to our animal experiment.

I was also very pleased with the excellent customer service we were given. The process was without hassle.

I do perform many various animal surgeries and needed a bit better organizational system. I found the clip on magnifier very handy for injections into temporal veins of 2 day old pups. It did make my life much easier.