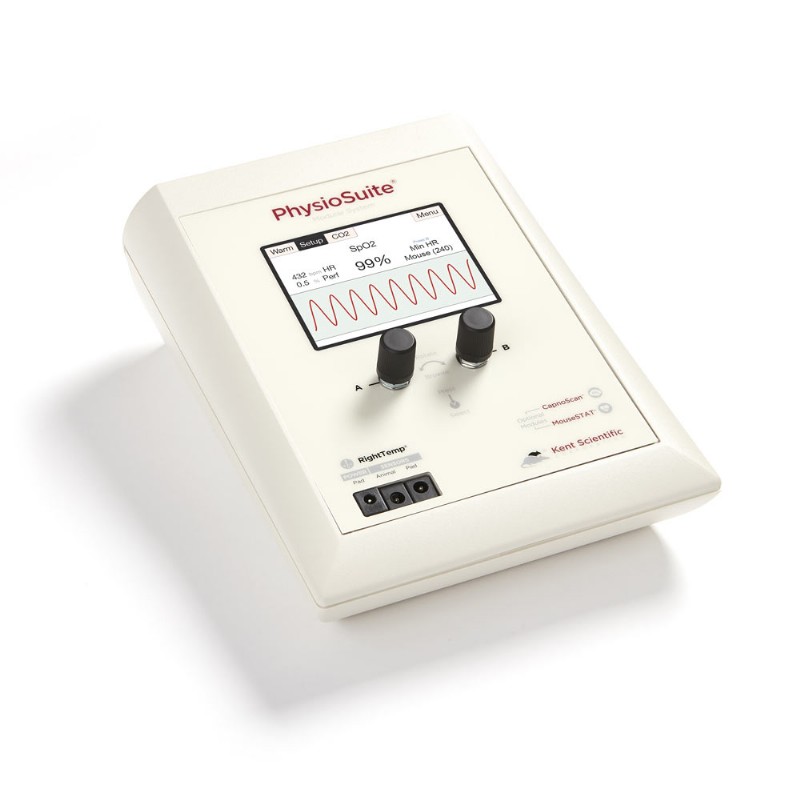 PhysioSuite®
for Mice & Rats
Reviews

The Mouse Stat Jr and PhysioSuite are both working seamlessly.

We are very satisfied with our units.

We love the Kent PhysioSuite that we purchased!

I use the PhysioSuite II for ventilation of rats in our lab. It has been a good experience so far.

I think I have purchased 5 different setups in the past few years. Including one PhysioSuite and 4 SomnoSuites. System is great! Saves on iso and on gas! A smaller footprint and successful surgeries, win!

I just received my PhysioSuite and couldn't be happier with it.

I just wanted to touch base and follow up on the PhysioSuite Capnograph and the temperature probe. It has really worked out for us and the temp probe was a great addition. Both have been able to import directly into Powerlab which is a great feature!

The PhysioSuite has a small footprint; both the surgeon and the monitoring tech can easily read the values and the surgeons and techs like the fact that we can closely monitor the SPO2 when performing our more invasive and involved surgeries, especially when recovering them.

I received the order in record time! I have always had prompt service with Kent and have no complaints.

I looked into several rodent anesthesia monitors, and the PhysioSuite is the best and was really made for use in rodents.

I would not hesitate to recommend this unit; we have been very pleased with the performance.

Installation is nonexistent, that it is to say you read the manual, hook up the cables to the ports and you are ready to use the unit. We started with one unit and as quick as we could get funding purchased two more.

The technical support has been exemplary.

The vets like the fact that they can glance at the unit and see the trending on the graph display and at the same time the techs like to see and record the actual values.

We have a group of six Certified Veterinary Technicians, and three rodent surgeons that currently use the unit and all find it very user friendly.

We have used them on both mice and rats and are very pleased with the results.

We have been very happy with the PhysioSuite unit. Both our veterinary technicians and veterinarians are very pleased with the unit. The unit itself has a small footprint which allows for both the surgeon and monitoring technician to see the graph and digital readout, and does not require a computer for use.