What the New White House Science Advisor Means for Researchers
Posted on
On August 1, meteorologist Kelvin Droegemeier was nominated as the director of the White House Office of Science and Technology Policy (OTSP). The office plays a central role in determining research and development budgets, providing science and technology expertise for national policy, and coordinating the White House's science agenda for government, higher education, and the private sector.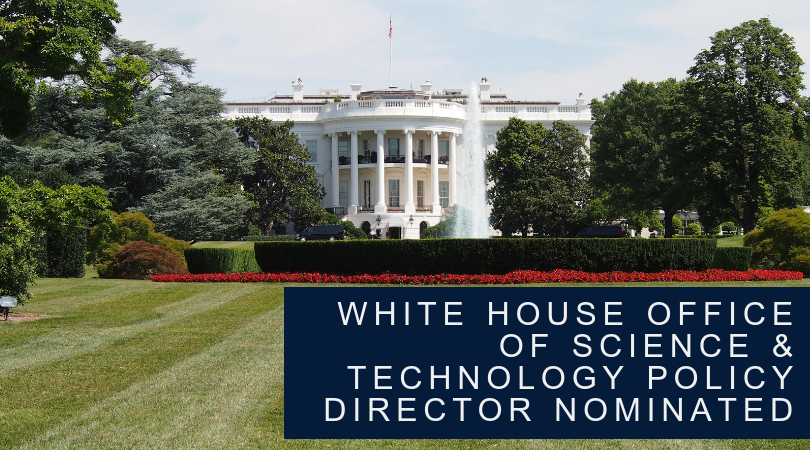 The office had been unfilled since President Donald J. Trump took office in January 2017. Nineteen months is the longest vacancy in the 42-year history of the OTSP. The previous record was set in George W. Bush's term, when four months were needed to select a nominee.
An Experienced Scientist
Droegemeier is a respected climate scientist who has been at the University of Oklahoma for 33 years. He currently holds the titles of Vice President for Research, Regents' Professor of Meteorology, Weathernews Chair Emeritus, and Teigen Presidential Professor. In 1989 he co-founded the Center for Analysis and Prediction of Storms (CAPS), which established a storm prediction method that is now used worldwide.
In 2011 he was appointed by Oklahoma Governor Mary Fallin as a member of the newly created Science and Technology Council, and in 2017, Fallin named him the state's secretary of science and technology, responsible for Oklahoma's statewide science and technology strategy.
In addition to his solid background in science, Droegemeier also has experience working with politicians in Washington, D.C. He was a member of the National Science Board during the terms of both George W. Bush and Barack Obama, including four years as vice chairman.
During his two six-year terms on the National Science Board, Droegemeier led task forces on a number of issues, including research cost sharing, mid-scale research facilities, and the STEM workforce. He has also testified before the House and Senate seven times on topics including the importance of science and engineering research and the value of high-performance computing.
Implications for Research
The reaction of the scientific community to the appointment has been overwhelmingly positive. In an article in The Atlantic, Kei Koizumi, who has served as senior advisor to the director for the National Science and Technology Council at the OSTP, said Droegemeier is "an excellent scientist, communicator, and public servant, and therefore a superb choice to be the next director of OSTP."
In a statement on Droegemeier's nomination, France Córdova, the director of the National Science Foundation, an independent federal agency that supports research and education across all fields of science and engineering, said she was "thrilled at the nomination of Kelvin Droegemeier as director of the White House Office of Science and Technology Policy. Through his deep and years-long connection to the National Science Foundation, we know him to be a thoughtful advocate for all aspects of science."
In his new role, which traditionally doubles as an advisor to the president on issues related to science and technology, Droegemeier may be able to shape science policy, but his appointment could also have implications for the wider research community.
Droegemeier is a strong advocate for federal funding for scientific research. In 2016, he testified before the Senate on the importance of federal investments in research and development, and at the request of a House member he wrote an extensive report on government-university cost sharing policies for research facilities and administrative costs.
In 2017, Droegemeier co-wrote an op-ed in The Des Moines Register in which he urges more federal funding for scientific research in order to maintain the Unites States' predominance in science and technology, which has been "made possible by scientific and engineering research conducted in our nation's research universities and national laboratories."
Droegemeier is expected to be confirmed by the Senate, a process that begins with the Senate Committee on Commerce, Science, and Transportation. Once he is confirmed, there is hope that the administration will begin filling other vacant science positions, including multiple leadership positions inside OTSP, positions on the President's Council of Advisors on Science and Technology, and replacements for NSB members whose terms recently ended.