A Roundup of COVID-19 Vaccines Currently in Development
Posted on
With the number of COVID-19 cases approaching 16 million worldwide, the entire research world is focused on finding a vaccine for SARS-CoV-2, the virus that causes COVID-19.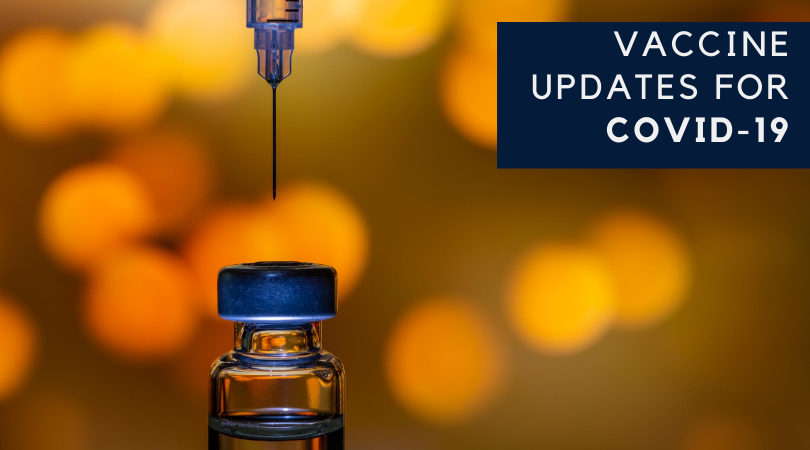 Many companies are testing antiviral drugs that could help treat people who have already been infected with COVID-19 by hindering the virus's ability to replicate, reducing the severity of symptoms, or promoting a faster recovery, but the Holy Grail is a vaccine that prevents people from contracting COVID-19 at all.
There are more than 100 potential COVID-19 vaccines in various stages of testing, and several are already in human trials. These are the ones that are closest to becoming reality.
AstraZeneca/University of Oxford
The University of Oxford has partnered with pharmaceutical company AstraZeneca to develop a COVID-19 vaccine candidate called AZD1222. AZD1222 (previously known as ChAdOx1-nCov19) is an adenoviral vector vaccine that uses a genetically modified virus to trigger the immune system.
After seeing positive results in a small test with rhesus macaque monkeys, Oxford researchers began phase 1/2 human trials with 1,077 patients in April. Initial results showed that the vaccine provoked an immune response in 9 out of 10 volunteers who received a single dose, with no serious side effects.
The company started phase 3 clinical trials this summer with approximately 10,000 volunteers in the U.K. and 5,000 in Brazil and will also test in the United States, South Africa, and India.
If the vaccine is a success, AstraZeneca has agreed to manufacture 400 million initial doses, with the first becoming available as early as October.
CanSino Biologics
Chinese drug company CanSino Biologics started phase 1 trials of its adenovirus type-5 (Ad5) vectored COVID-19 vaccine in March with 108 healthy adults. Phase 2 trials, conducted with more than 600 volunteers in Wuhan, China, showed that the vaccine produced an immune response in the majority of subjects after a single shot.
Trial results showed some volunteers exhibiting a stronger immune response than others. This type of vaccine can be less effective for people who have pre-existing immunity to the target virus, as could be the case with older adults.
Higher doses of the vaccine also cause several side effects, including fever, pain at the injection site, headache, and fatigue, though most side effects resolved within two days.
Inovio Pharmaceuticals
Inovio's attempt at a COVID-19 vaccine is based on DNA technology it had previously used in an experimental vaccine for Middle East respiratory syndrome (MERS), another disease caused by a coronavirus. Inovio's COVID-19 vaccine, called INO-4800, is a synthetic DNA-based vaccine.
DNA vaccines are a relatively new development in vaccine technology. Synthetic DNA vaccines can be made quickly and in large quantities, are temperature-stable, and lack any infectious agent.
Inovio entered phase 1 trials in April with 40 human volunteers, and in May announced that the vaccine produced protective antibodies and immune system responses in mice and guinea pigs.
In June, Inovio announced that 94% of phase 1 human trial participants demonstrated immune responses at week 6 after two doses of INO-4800. Inovio plans to petition the FDA for authorization to move into phase 2 and 3 trials. In the meantime, the company plans to do further tests of its INO-4800 vaccine in rabbits, ferrets, and monkeys.
Johnson & Johnson
Johnson & Johnson has developed a COVID-19 vaccine called Ad26.COV2-S, recombinant, using the same technologies it used to make its Ebola vaccine.
Ad26.COV2-S, recombinant is an adenoviral vector vaccine, a type of vaccine technology that uses a genetically engineered common cold virus to introduce a gene from SARS-CoV-2, the coronavirus that causes COVID-19, into the body, where the immune system will recognize it and mount an immune response.
The company is scheduled to start human trials in July, testing 1,045 healthy volunteers in the U.S. and Belgium.
Merck
Pharmaceutical company Merck is working on two different COVID-19 vaccines: a replicating viral vector vaccine developed in cooperation with the International AIDS Vaccine Initiative (IAVI), and a second vaccine it will obtain through an acquisition of Themis, an Austrian company focused on vaccines and immune-modulation therapies for infectious diseases and cancer.
Merck's IAVI vaccine will be based on a successful Ebola vaccine called ERVEBO that Merck released last year, which uses an engineered vesicular stomatitis virus (VSV) to transport a gene for the virus surface protein into a host's cells.
The Themis vaccine will be based on a measles vaccine that uses a weakened form of the virus to generate an immune response.
Both vaccines are in preclinical testing and could enter human trials this year.
Moderna
Biotechnology company Moderna started phase 1 clinical trials of its messenger RNA (mRNA) vaccine, called mRNA-1273, in March.
An mRNA vaccine is a relatively new alternative to conventional vaccines that has the potential to solve some of the challenges of conventional vaccines, including versatility, effectiveness against viruses like HIV and herpes that cause chronic or repeated infections, the ability to be manufactured quickly, and the fact that it is non-infectious. The mRNA vaccine type has been used effectively in animal models of the influenza virus, the Zika virus, and rabies, and is being tested for use with some types of cancer.
In addition to testing the mRNA-1273 vaccine for its ability to prevent COVID-19 infection, Moderna also used mouse models to test that the vaccine would not cause vaccine-associated enhanced respiratory disease, a susceptibility to more severe disease in the lungs that has been a problem in the past with proposed vaccines against similar viruses. After receiving a single dose of the vaccine, mice appeared to be protected against infection by the coronavirus in the lungs and nose, with no evidence of toxic effects.
In May, Moderna announced that the mRNA-1273 vaccine had produced antibodies in all 45 trial volunteers, who were given an initial shot and a booster shot four weeks later. Moderna took the vaccine into phase 2 trials with 600 participants in May and plans to start phase 3 trials with 30,000 people on July 27.
Novavax
Maryland-based biotechnology company Novavax is developing a COVID-19 vaccine called NVX‑CoV2373, a recombinant nanoparticle vaccine that also includes Novavax's patented adjuvant, which is designed to generate a stronger immune response and more antibodies.
In preclinical testing, NVX‑CoV2373 was shown to be highly immunogenic in mice and baboons.
Novavax started phase 1 clinical trials in May and expects preliminary results from the trials, which were conducted with 130 healthy volunteers in Australia, at the end of July, at which point it will enter phase 2 trials.
Novavax plans to start phase 3 clinical trials with up to 30,000 people this fall, and if the vaccine is successful, could deliver up to 100 million doses by the end of the year.
Pfizer
Pfizer has teamed up with German immunotherapy company Biopharmaceutical New Technologies (BioNTech) to develop its COVID-19 vaccine. Pfizer's vaccine entry is called the BNT162 program, and actually includes four different mRNA vaccine candidates, each with a different combination of mRNA format and target antigen.
Pfizer began phase 1 trials with 360 participants in May, with dosing taking place at the NYU Grossman School of Medicine and the University of Maryland School of Medicine. BioNTech is testing simultaneously in the E.U.
The two received almost $2 billion in funding to deliver 600 million doses of a vaccine, with the first 100 million by the end of 2020.
Operation Warp Speed
In an effort to speed the development of an effective vaccine, several U.S. government departments have formed a partnership called Operation Warp Speed (OWS), with the goal of delivering 300 million doses of a safe and effective vaccine to U.S. residents by January 2021.
OWS is working with more than a dozen biopharmaceutical companies on different vaccine candidates and in June announced its list of five finalists: AstraZeneca/Oxford, Johnson & Johnson, Merck, Moderna, and Pfizer. OWS has provided the following funding so far:
$456 million for Johnson & Johnson's Ad26.COV2-S
$483 million for Moderna's mRNA-1273
$1.2 billion for AZD1222, developed by AstraZeneca and the University of Oxford
$1.6 billion for Novavax's NVX‑CoV2373
$1.95 billion for Pfizer and BioNTech's BNT162 program
---
Many other companies are currently working on vaccines or are in plans to develop vaccine candidates, including GlaxoSmithKline, Sinovac, the University of Pittsburgh, Regeneron, Louisiana State University, Duke University, the University of Pennsylvania, and more. For an up-to-date look at all the latest COVID vaccine news, visit Kent Scientific's Latest COVID Research page.