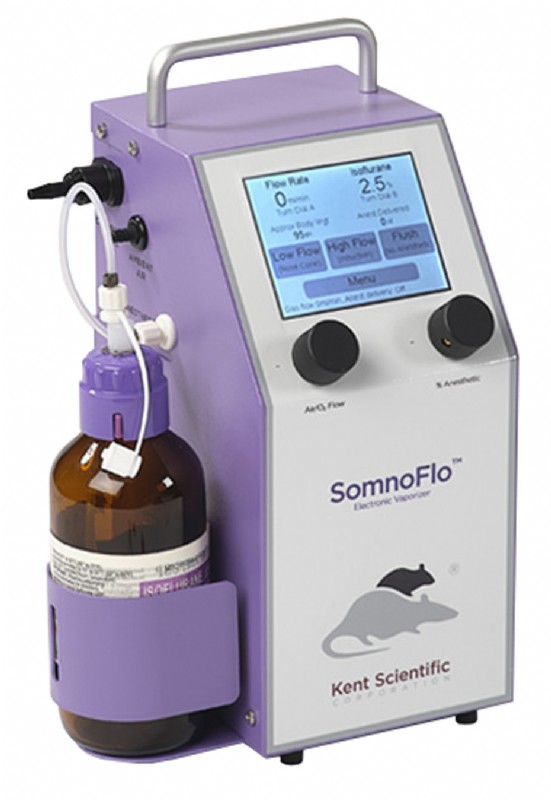 SomnoFlo®
Low-Flow Electronic Vaporizer
Reviews
We actually purchased one of the SomnoFlo units a few months ago and have been using it with our rodent procedures. It has worked great and all of our users seem to love the system.


I recently purchased a SomnoFlo and our folks love it!

We are very pleased with our new SomnoFlo. We often need to work in a small space so the size of a conventional vaporizer can be annoying. The SomnoFlo fits where we need it and is simple to setup and use. We've recommended it to other labs in similar situations to ours.

-The system sits upright so takes less counter space
-the system primes itself, empties itself and uses a bottle of isoflurane rather than the syringe – love this!